We want you to have engagement photos you are excited to share
Announce your Engagement in Style
CREATIVE. PERSONALIZED. THOUGHTFUL.
Your wedding photography is your one chance to look back at this monumental moment, your wedding, and tell your story.
Your engagement session is a great opportunity to get to know your photographers before the big day. During the engagement session we work together to learn more about you, so that you are comfortable in front of the camera, on your wedding day.
There are an infinite amount of details a couple must consider before their big day. There's the ceremony, the reception, the flowers, the invitations, and the dress, of course, but the most important decision you will make is your wedding photographers.
To learn more, receive our free guide, 7 Tips for Better Engagement Photos, by clicking the link below.
Watch the video to learn more about how Steff + Justin of hyperfocus photography can tell the story of your wedding.
Gallery
Click/tap to view larger
About Steff + Justin
STEFF & JUSTIN, THE VANCOUVER WEDDING PHOTOGRAPHERS BEHIND HYPERFOCUS PHOTOGRAPHY.
We believe in showing the beauty of life and relationships through photography. 
We believe that lives can be enriched and that we all feel better about ourselves when we can remember and connect with the most beautiful moments of our lives.
Justin and I have photographed several hundred weddings together and we have a seamless, unobtrusive way of working that captures you two with your family and friends in a way that allows you to deeply connect with your photographs.
Our style of shooting is comfortable, natural and experience based. 
In addition to creating great photographs for you, it is about having an awesomely fun and connected experience, which we will reflect back to you through our artful photography.

"Thank you is not a big enough word to describe the gratefulness we have for you two doing our wedding photos and for all your help and support throughout the process!
Every photo is absolutely perfect and we owe all the memories of our wedding to you. You guys are truly the best!"
Emily & Brad
"Working with Steff and Justin for our wedding and engagement photos was a super easy, very fun, and rewarding process. 
They were easy to work with through the lead up, always there to answer our questions and provide advice, and then blend in to help make our special times flow seamlessly."

Mary & John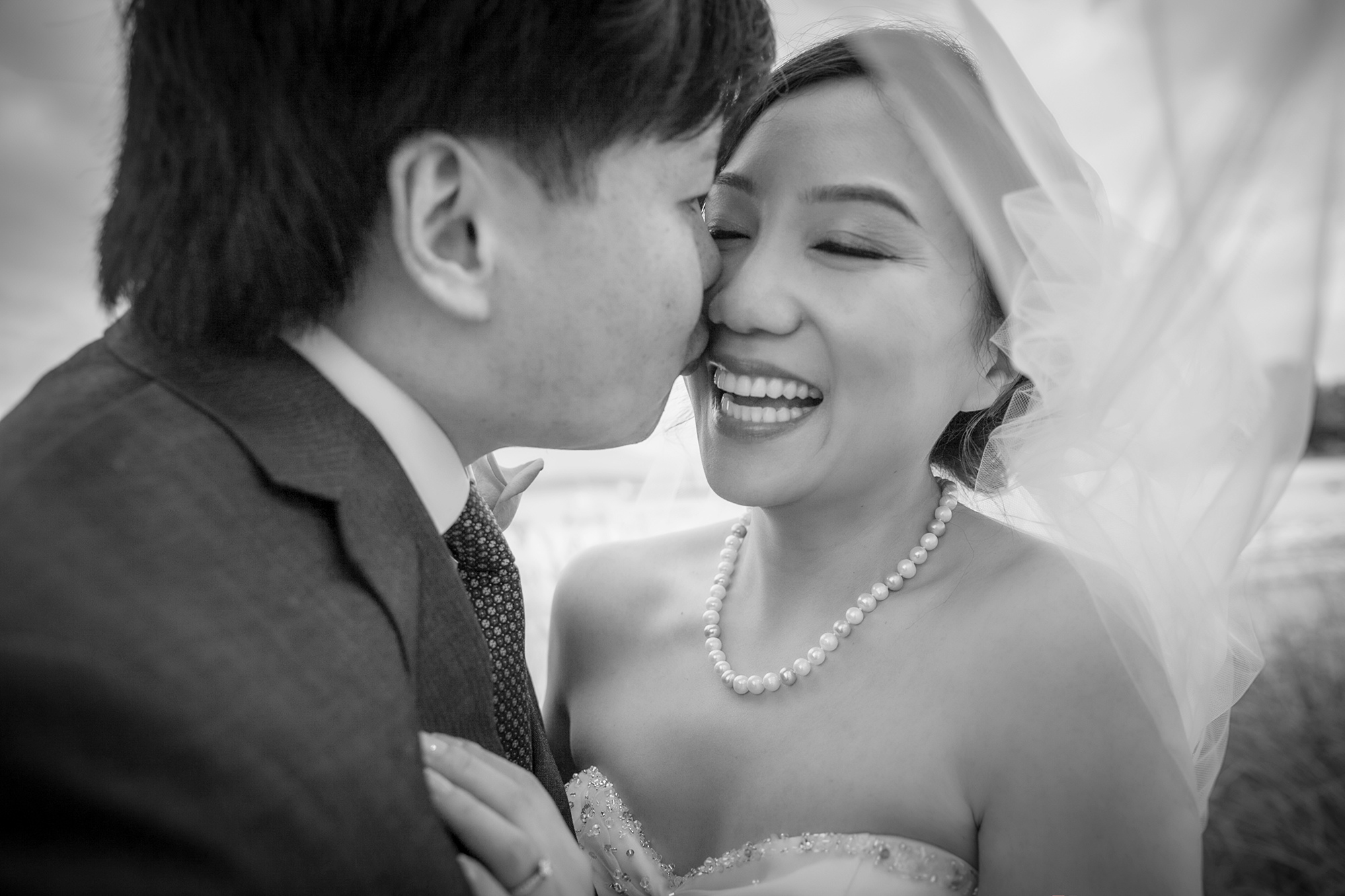 "Steff and Justin are such fun and passionate photographers who not only take beautiful photos, but make the experience relaxing and exciting!
They were one of the easiest choices in our wedding planning. "

Yan & Dalen
"There is one thing the photograph must contain, the humanity of the moment."
Setup a Free Consultation at our Gallery Lounge and Receive a Free Wedding Day Timeline + Checklist
Quality and service are critically important to us and in every aspect of what we do for you and we are here to create incredible photographic memories for you that are worthy of a lifetime. 
Click the button below setup a wedding consultation at our Gallery Lounge located near Granville Island, and we will send you a free Wedding Day Timeline + Checklist.
Plus, if you setup a consultation before January 31, 2019, you will qualify for our current special booking promotion - your chance to get free additional time or free product credit of $100. Schedule your consultation to learn more.